About the study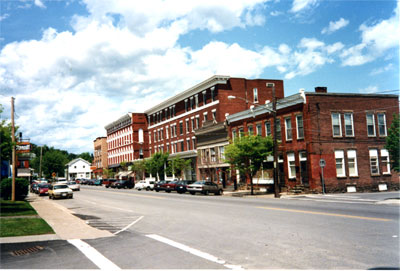 The Village of Port Henry is located in the Adirondack Park on the shores of Lake Champlain in northern New York State. The Village encompasses just over one square mile of the 65-square mile Town of Moriah.

Iron ore extraction was an important industry in the area for 150 years, but with the decline, and eventual closing of the mines, both the Village and Town lost their industrial base and experienced very significant population declines. Today the Village has about 1,050 of the Town's 4,500 residents — down from 1,770 Village residents in a 5,800 Townwide population in 1960.

In early 2009 the Village successfully applied for a high priority planning grant from New York State's Local Government Efficiency (LGE) Grant Program. With this grant funding, the Village is completing a study designed to meet three key goals:
Inform residents about the advantages and disadvantages of dissolution;
Provide a decision-making tool for Village residents to determine whether or not to dissolve the Village government; and
Provide a dissolution plan that meets the technical requirements of the relevant state law (New York Village Law, Article 19)
The Village has appointed an eight-member Village/Town Dissolution Steering Committee and engaged a consulting firm, the Center for Governmental Research of Rochester, New York, to assist with the study.
It is the intent of the Village Board to place a dissolution plan for the Village before voters in March 2010.