Village Public Hearing
The Village Board will hold its official public hearing on dissolving the Village at 7 p.m. on February 7, 2011 at the Edwards Town Hall.
Flowchart
Village Dissolution Process Flowchart — as of 10-4-10
Completed Committee Meetings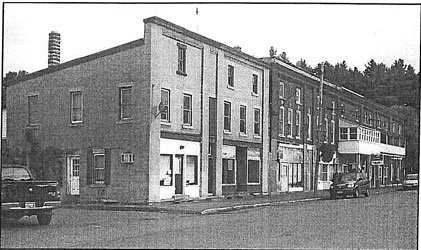 Committee Meetings
All Committee meetings will be at 5 p.m. at the Town Hall. The public is welcome to attend.
7-22-10 — Baseline information presented by CGR, the study consultant
8-24-10 — Discussion with CGR about what currently exists (e.g., services, costs, tax impact)
9-15-10 — Discussion with CGR about options for the future
10-13-10 — Review of board / public input from 9-28-10 presentation, plus Committee decisions on Draft Village Dissolution Plan
Public Meetings
All public meetings will be at 7 p.m. at the Town Hall.
9-28-10

—

Presentation on key study findings and options for the future to the Town / Village Boards, plus Q&A with boards / public
10-20-10

—

Presentation to Town / Village Boards on Draft Village Dissolution Plan
10-20-10

—

Community forum to review and discuss Draft Village Dissolution Plan

(immediately follows the presentation to the joint boards)

12-1-10

—

Committee official public hearing on Dissolution Study and Plan